Started to tear into the car mainly to take a look at the g-lader... Looky what I found
I think those strips belong inside the charger. I'd like to send it out to BBM even to see if its good enough to rebuild.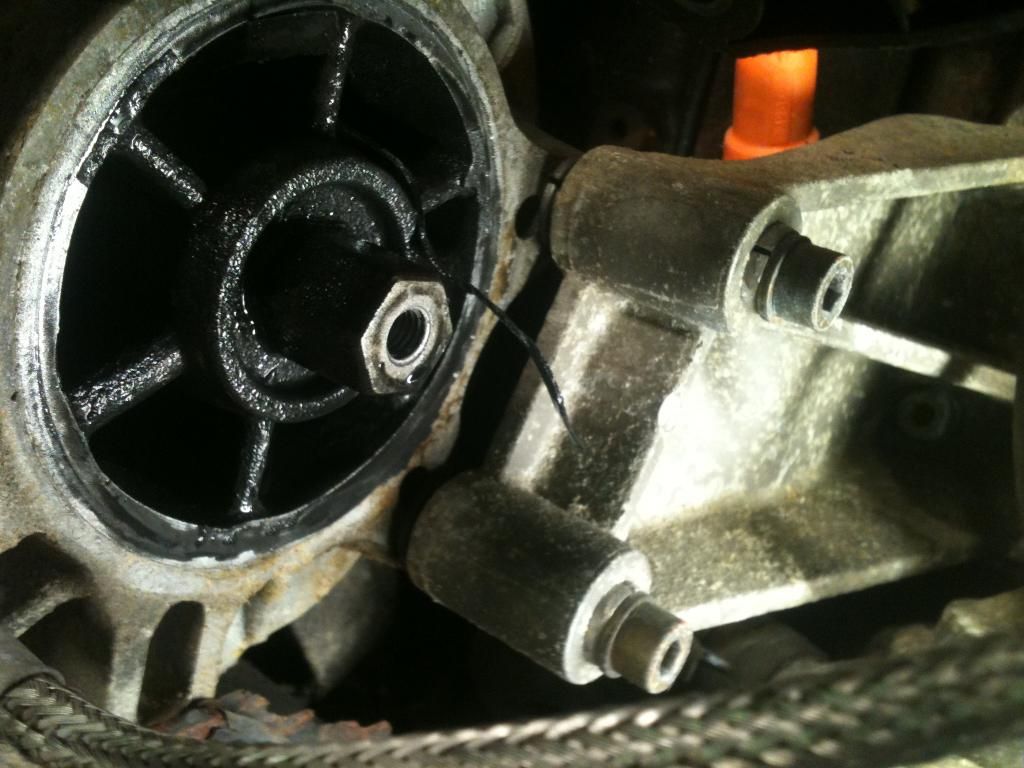 Rounded a allen bolt trying to remove the charger so naturally I pulled the engine...
Then felt the engine bay was nasty and decided to clean it up a bit. Then felt there are too much un needed crap in there too. ABS, AC, PS all going in the trash. Then start filling some holes and smoothing things up a bit.
Before
After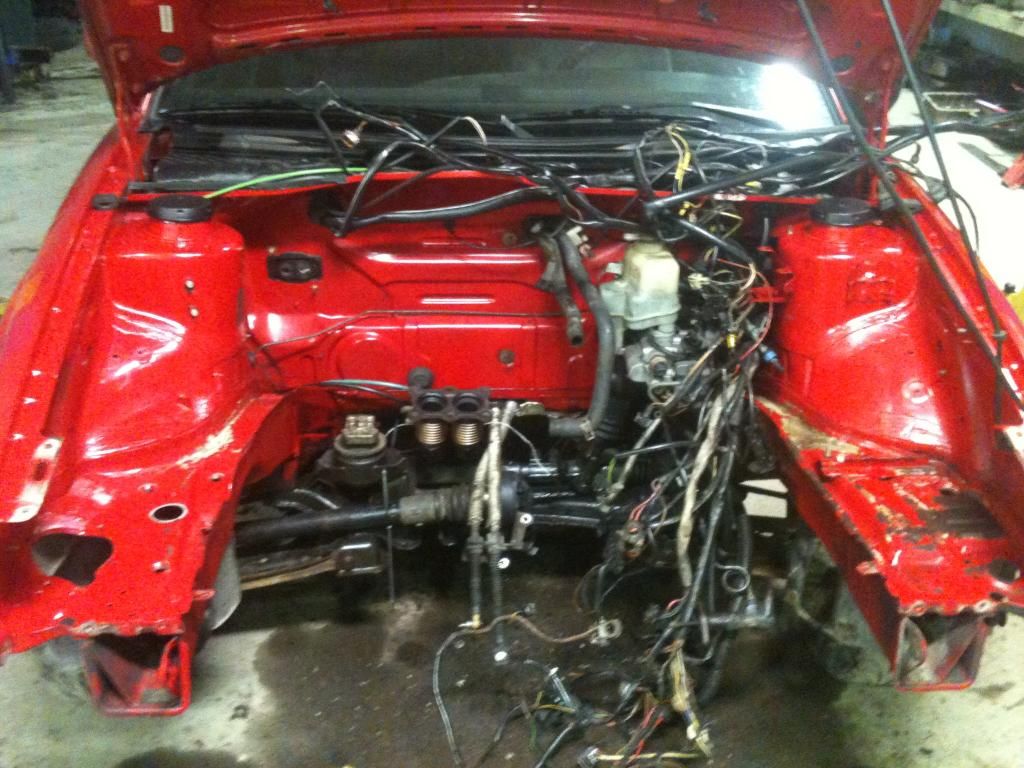 Only real rust I found too which was nice.