Cut down a spare g60 mount to use as a breather plate. This way I can weld a bracket to it down the road if I feel the twin screw needs more support.
Bolted more on the engine. Looking to buy new coolant hoses next and blast some of the aluminum parts...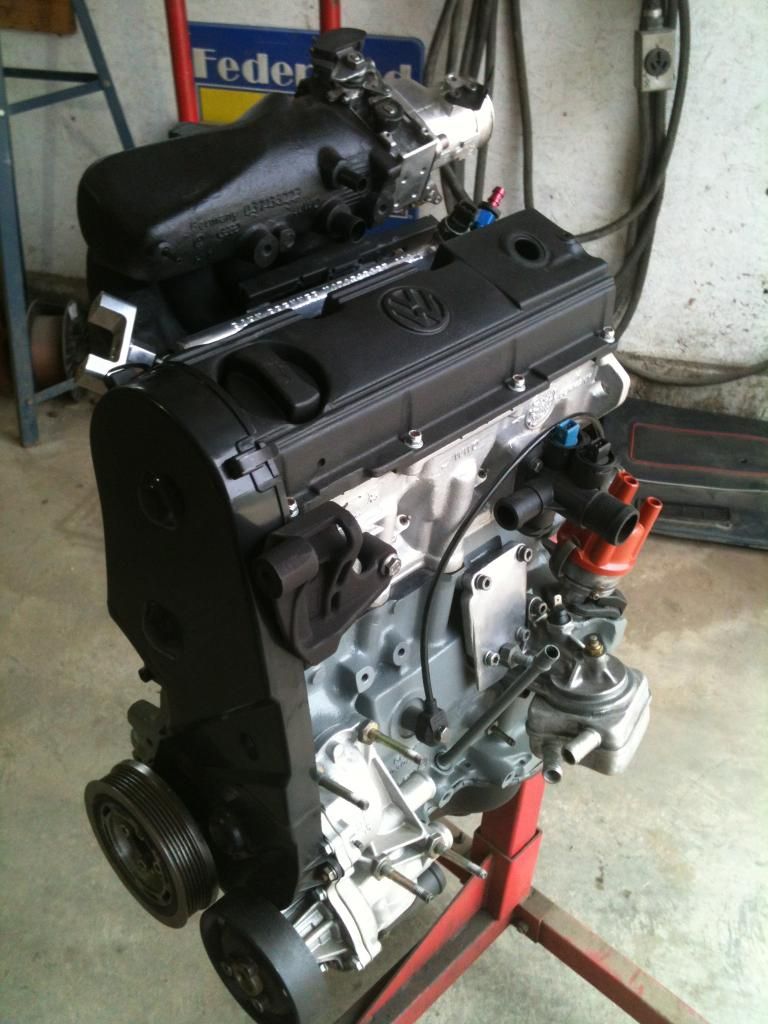 But I may just throw it back in the car 'cause the bay has got some paint!
Slow progress, but progress none the less.