So here is my project. I'm doing it my way. I might be a hack, you might think I'm a hack, whatever...I don't care. I'm just sharing my project...and representing another 4door. This is my project to turn my free car into a nice daily driver. This car is being built on a low budget, and by a Jeep guy who typically makes things to function with no regards to looks. This is my first VW project of this type, ie body work and re-assembly of the whole car.
I've been working on putting an '82 rabbit TD together for quite a few months now, so I figured I'd post up a build page.
This was from the day I picked the car up. It's an '82 with a swapped in turbo diesel from a factory TD rabbit.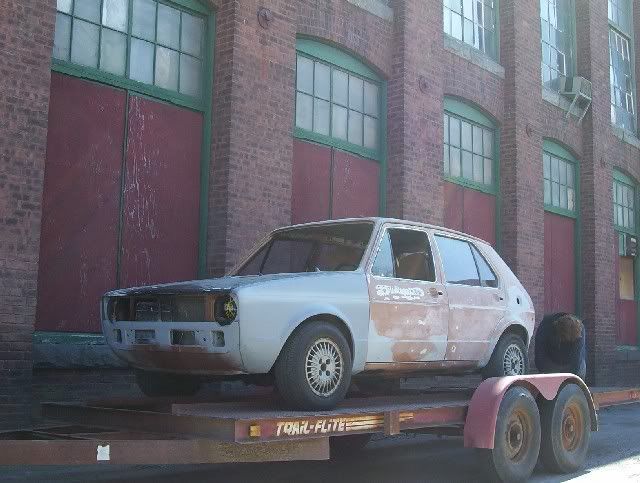 Shortly after picking the car up I started in on body work. The car was already a started project and had been torn apart. A good friend of mine started the project, but lost interest (more so not enough time) after ending up with a lot of other cool projects that took priority (a diesel mini, a TDI rabbit, etc). I had an '81 rabbit in the driveway already, and decided to strip parts from that to put this new car together. First was a door swap because my '81 doors were pretty nice, and close to rust free:
Then I did a lot of sanding and used a dremel to clean up all the spot welds around the windshield frame that had any rust pitting. I also did some rust repair under the car near the control arm mount by cutting and removing, and welding in new metal.
Next I removed all the suspension, front and rear. I replaced shocks, struts, control arms, bushings, ball joints, and added some H&R springs.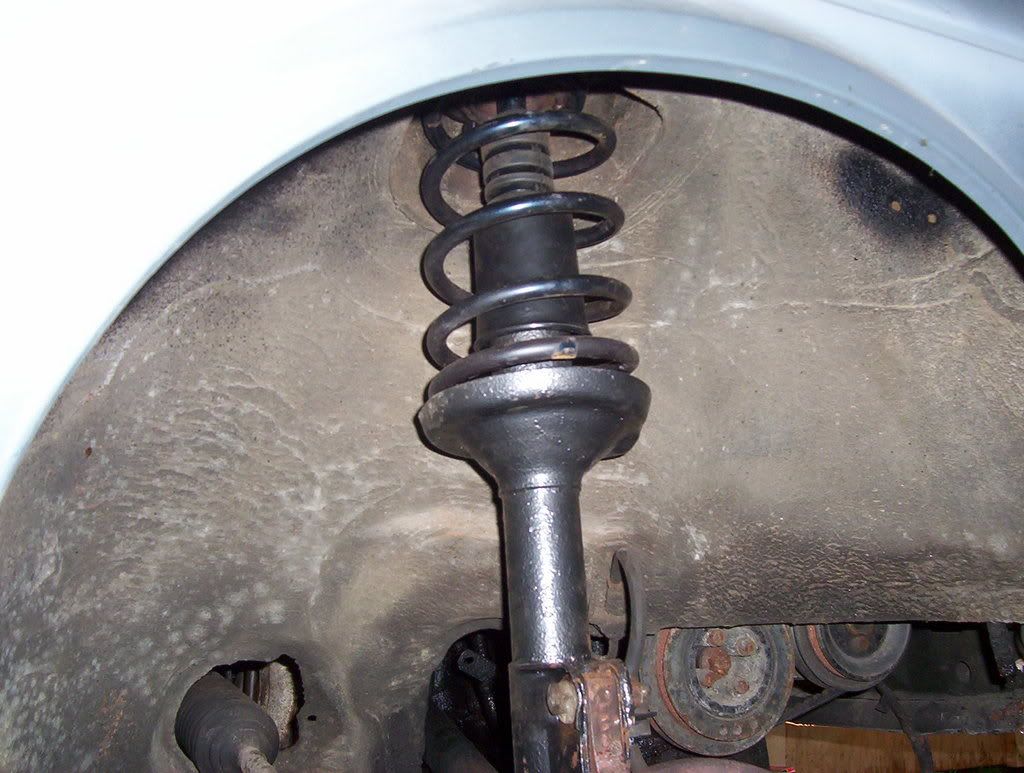 Soon after I found a good deal on a used intercooler. I made mounts for it, and then trimmed the radiator support as much as needed to make it fit. I also mocked up some mandrel bent aluminum tubing.
Next was installing the headlight buckets. This car used to have squares, and only part of the round light support was used on this car when the previous owner started a swap...so the buckets are a bit custom. I welded them in because I was on a budget and I can always pull the core support some other time and do it right if I feel like it.
after 20+ hours of work on it over one weekend I hammered through a lot of body work. I had already done a ton of work on it, but this was the home stretch. I completely sanded the entire car again...DA, prime, Fill, DA, Prime, wet sand, epoxy prime, paint, etc...it was a lot of work, but well worth it. For my first big body work project, I'm happy with the results. It has plenty of flaws, but looks good enough for me. I have plenty of buffing to do on the car, but it'll look decent enough for a daily.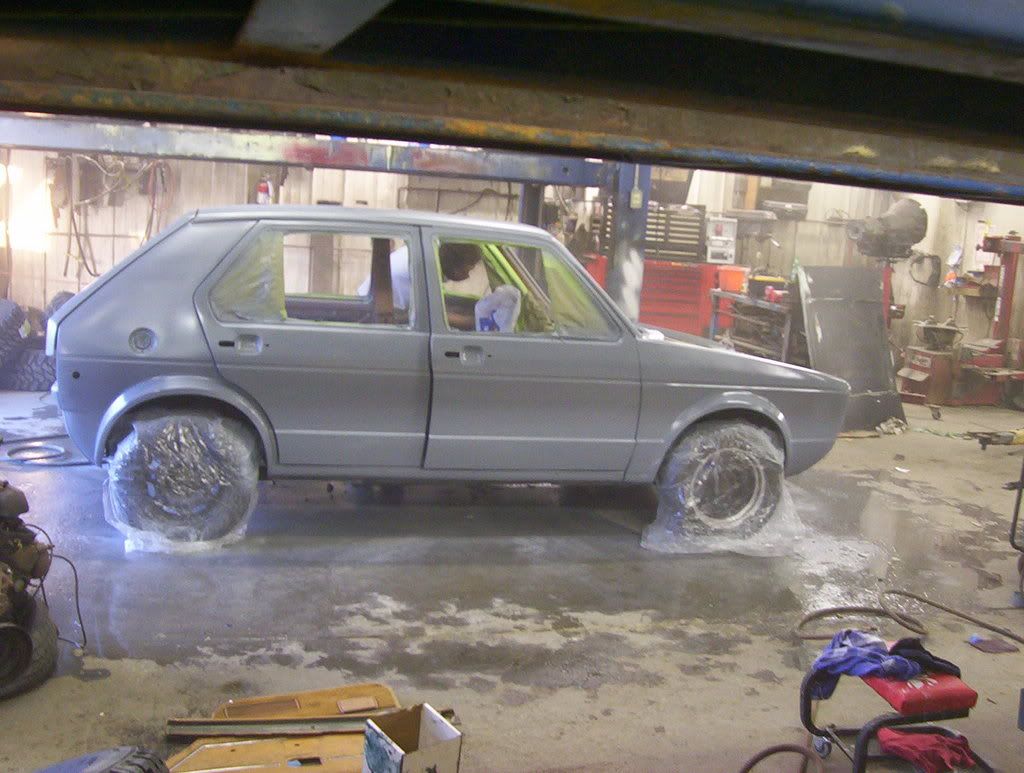 After that I put the taillights in and drove it around town a few times with no glass, no dash, no interior other than a seat, and no hood. Needless to say after only one weekend I got nailed by the local cops. It got parked. I just needed to drive it for motivation. Winter was here shortly after that anyway, which meant it went in my garage, so I've been working on slowly putting it back together. Glass is in, dash is in, half the door cards are done, new carpet is here and ready for install, etc. I have plenty to do, but I'm chipping away at it in hopes that the snowbank in front of my cramped garage will melt enough for me to drive out. Here is what the car basically looks like now. Black hood because I need a hood. This one is rusted bad underneath. The car looks slightly different now, I've added some trim pieces, black flags, and other stuff.