Guess I should work on this pile since it'll hopefully be spring again someday.
First move snow with '53 ford and my home made rear mounted manual angle plow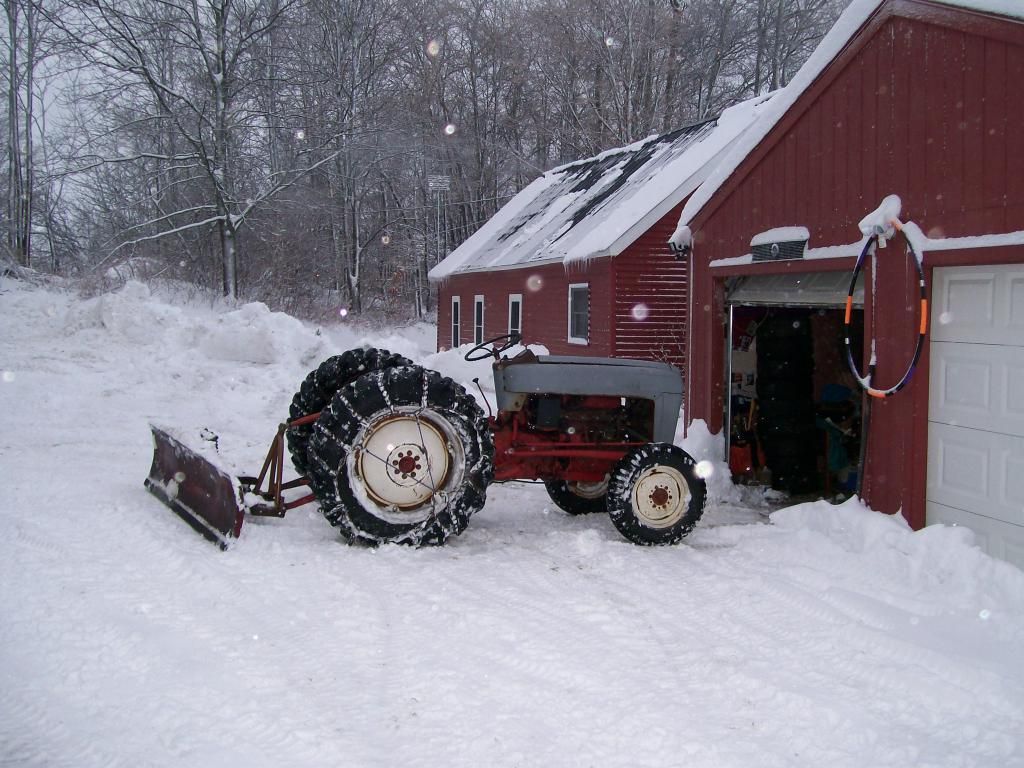 put all my vintage iron junk outside for a minute
make a work area around said pile
removed my old IC and putting in this "new" ebay rotary intercooler. It's supposed to be one of the better flowing oem units out there, and was cheap. Much larger than my last gsx ic.
plan to clean up some wiring, re-do all IC pipes and clean things up under there. I also purchased a mechanical TDI pump from the UK. It's from a rover 2.5tdi. Considering throwing that on to allow for screw driver tuning, despite having gone through all the work for make this electronic. I just miss the days of one wire running and being able to turn up or down my fuel depending how egts are on the hills.
More to follow, going to cut the hood bigger and make a new duct too. Need to install new camber plates, brakes, and wheel bearings while it's all apart as well.